The past week has exemplified the sad state of winter weather forecasting in Pittsburgh. Local TV channels, especially WPXI, have been hyping a "major winter storm" that could be "the biggest of the season" since Tuesday. While spewing these senseless exaggerations, these same networks largely ignored a significant snowfall on Thursday night that dropped 4″ of snow in Pittsburgh — a snowfall total that will almost certainly exceed the total we see today. Even the Pittsburgh office of the National Weather Service seemed not to be immune to the false panic spreading through the city's media, as they inexplicably issued a Winter Storm Warning 24 hours in advance of a system that no model in days has predicted to drop more than 4″ of snow. Even after many other networks had revised their forecasts downward, NWS Pittsburgh stuck to their guns and continued to forecast 4-6″ and continue the Winter Storm Warning, until finally backing down early this morning. As of this morning, their own probabilistic forecasts indicate less than a 20% chance that Pittsburgh sees greater than 4″ of snow.
Look no further than the NWS' own definition of a Winter Storm Warning to see how ridiculous this declaration was:
A winter storm event (heavy sleet, heavy snow, ice storm, heavy snow and blowing snow or a combination of events) is expected to meet or exceed local winter storm warning criteria in the next 12 to 36 hours. Criteria for snow is 7 inches or more in 12 hours or less; or 9 inches or more in 24 hours covering at least 50 percent of the zone or encompassing most of the population. Use "mid-point" of snowfall range to trigger warning (i.e 5 to 8 inches of snow = warning). Criteria for ice is 1/2 inch or more over at least 50 percent of the zone or encompassing most of the population.
Could we see a surprise today? Absolutely, there is always potential for storms to exceed their forecast expectations. However, no guidance suggested with any certainty that this will be a major storm, and there was never expected to be more than 7″ of snow as needed for the Winter Storm Warning to be issued.
Based on the forecasts below, our PGH Snow Day weighted average predicted snowfall is 2.7″. Also, one quick note: Intellicast's snowfall maps were shut down last month by Weather Underground, which is now owned by the Weather Channel. These maps have historically been among the most accurate forecasts published, so we're sad to see it go.
---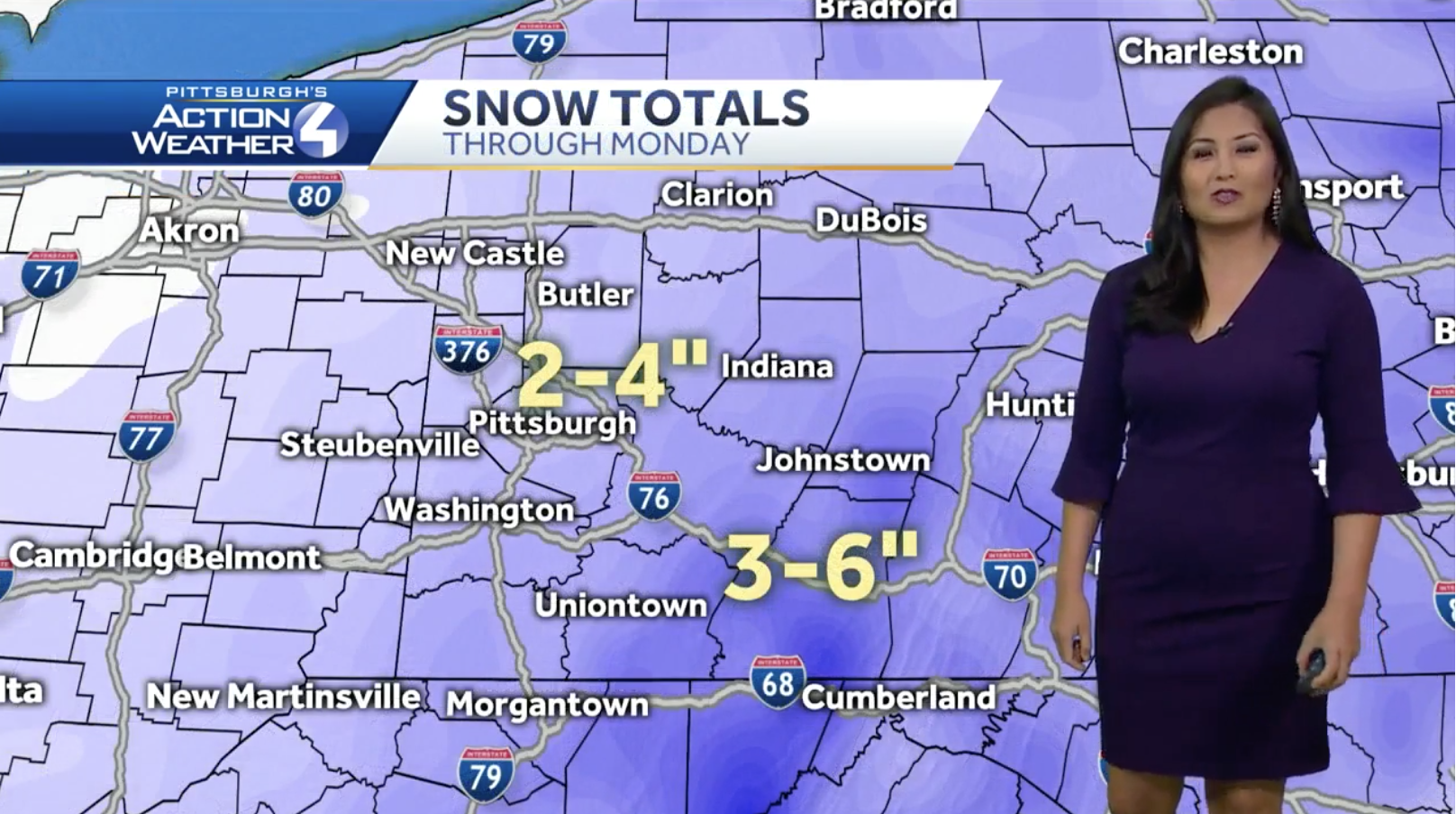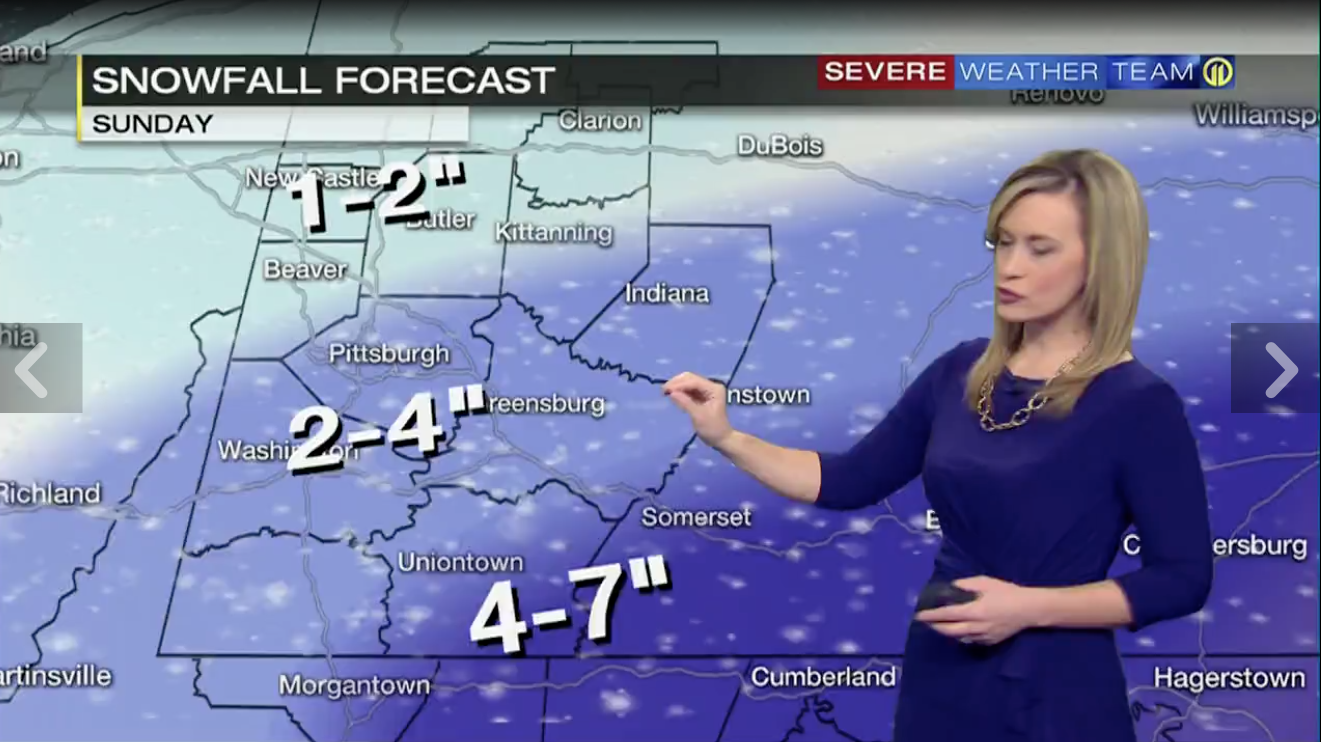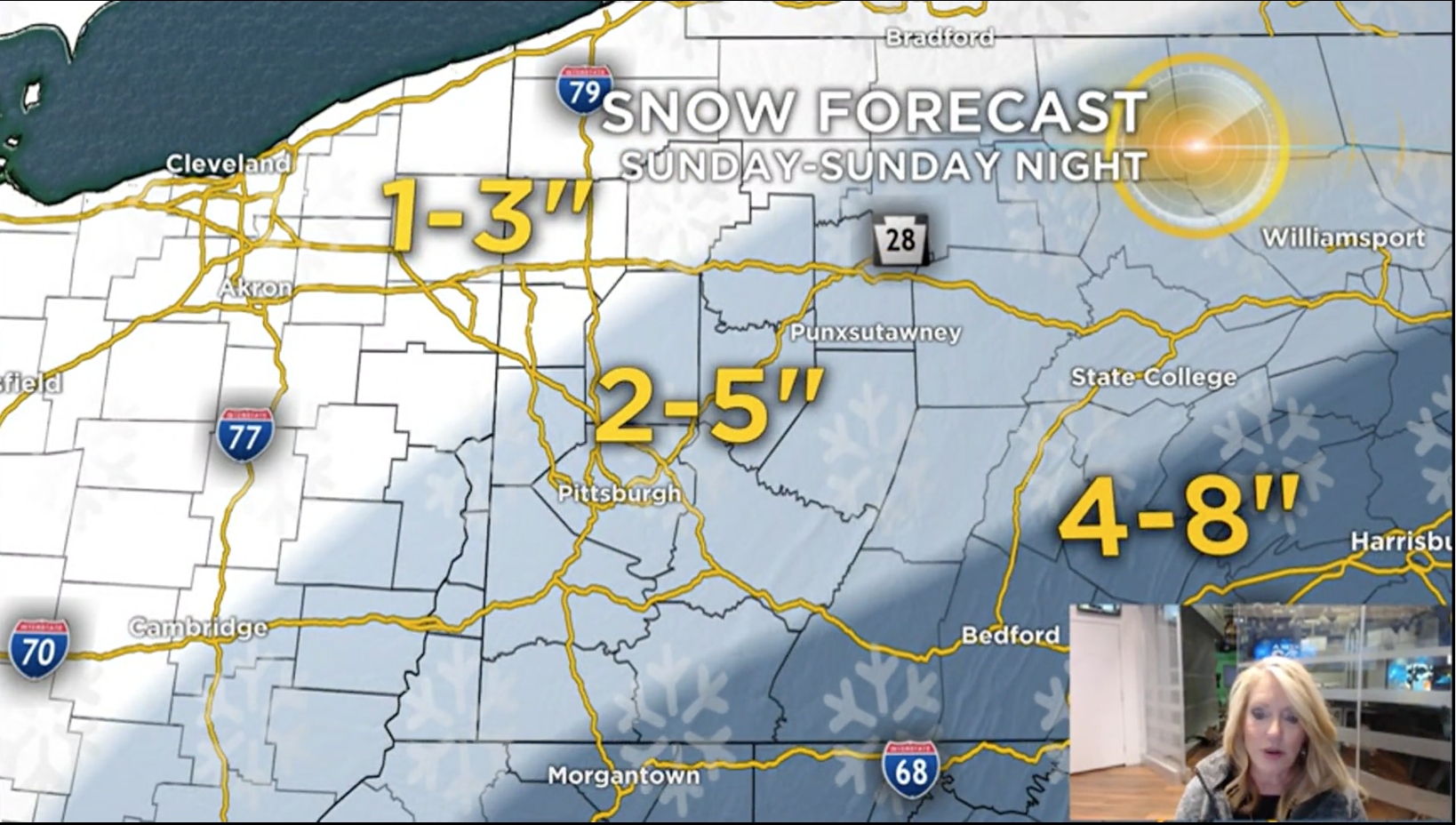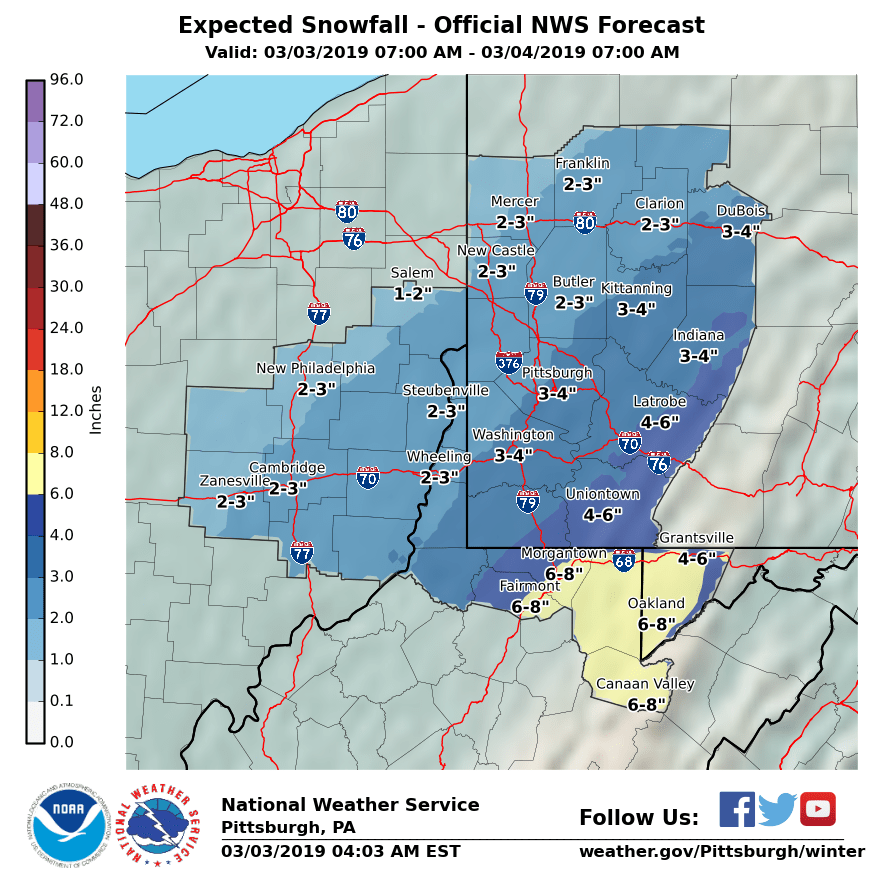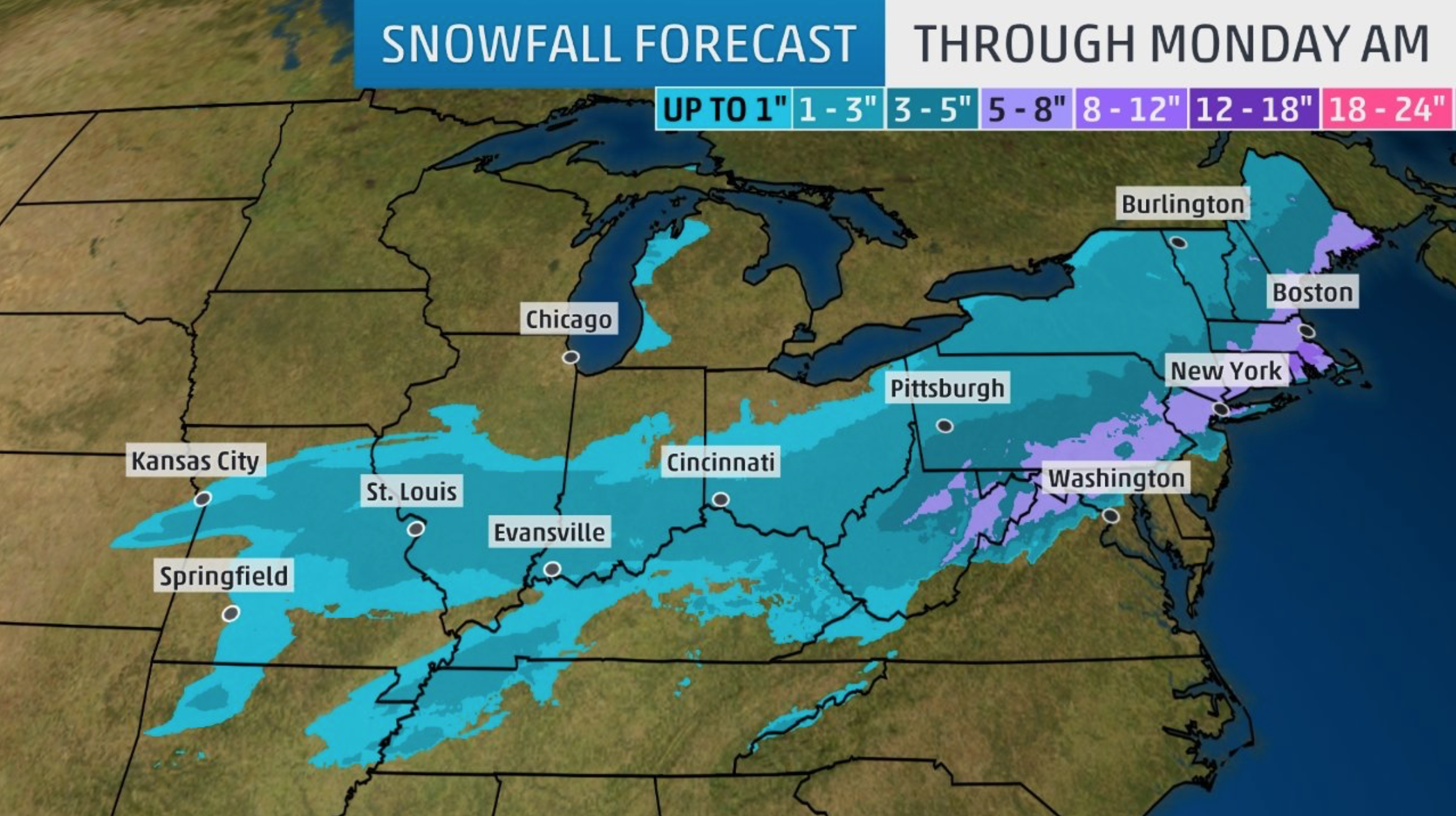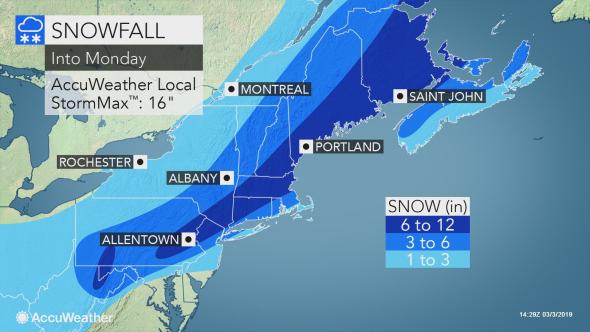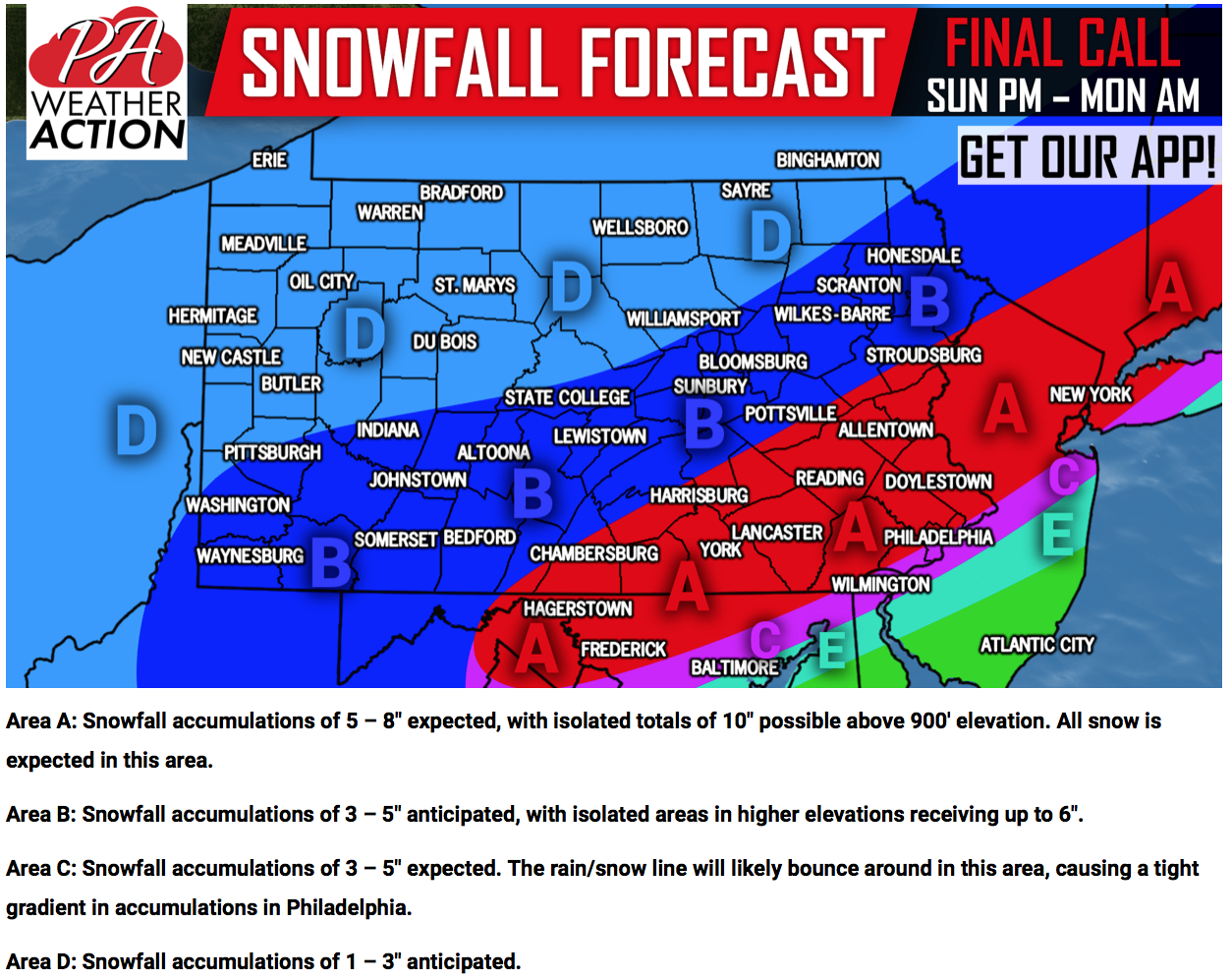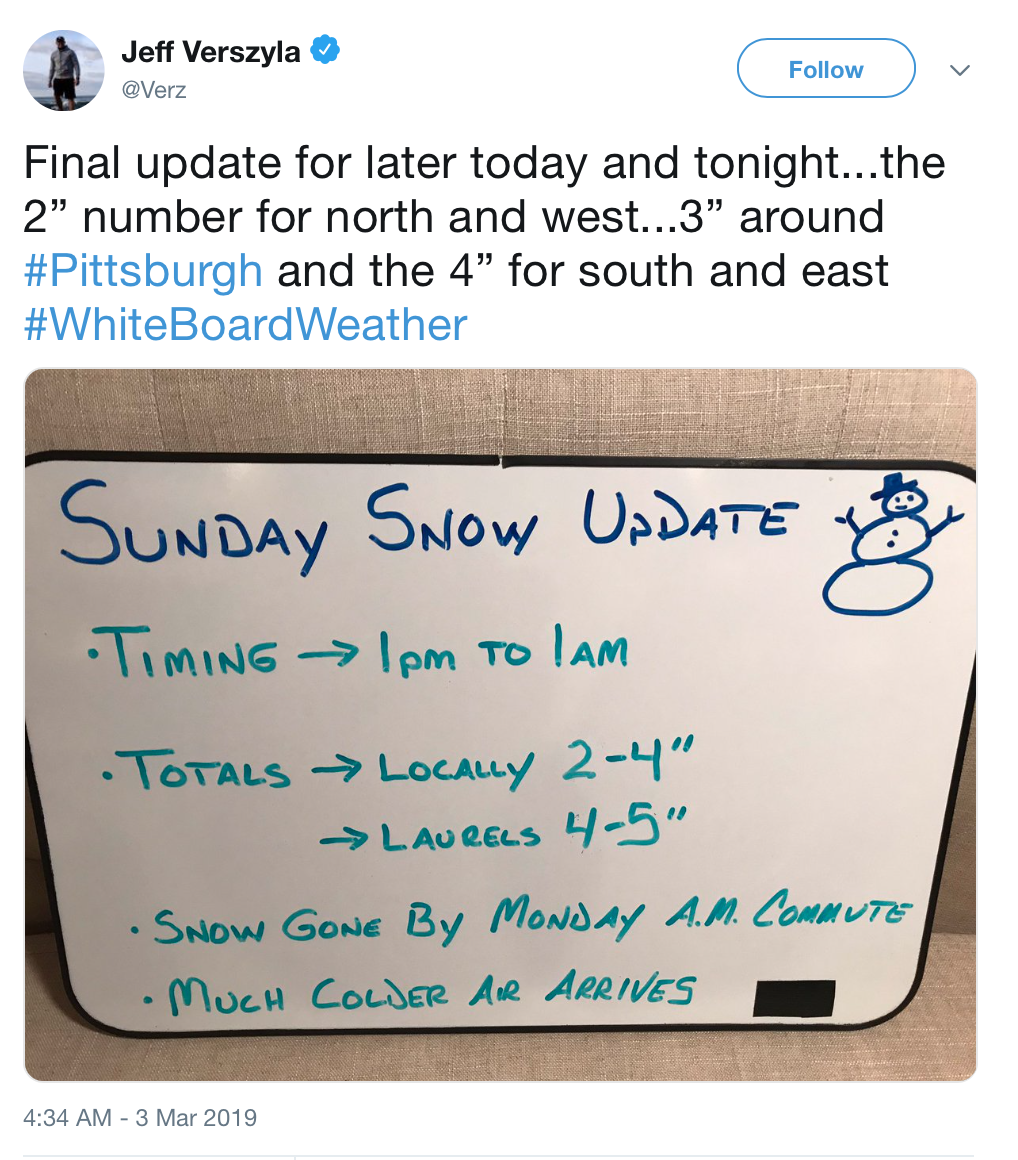 ---