Welcome to our first forecast analysis of the winter season. Snowfall projections are ranging anywhere from a dusting to 3 inches, thus there are some discrepancies in the forecasts. Each predicted measurable snow event will have a roundup article like this one posted so that you can view each network's predictions for the storm. After the last flake has fallen, we will post an analysis article inspecting who had the most (and least) accurate snowfall forecast.
We also have their text forecast from the Hazardous Weather Outlook:

There is also the NWS' national interactive snow map from digital.weather.gov, which reflects the general theme of everyone's forecasts: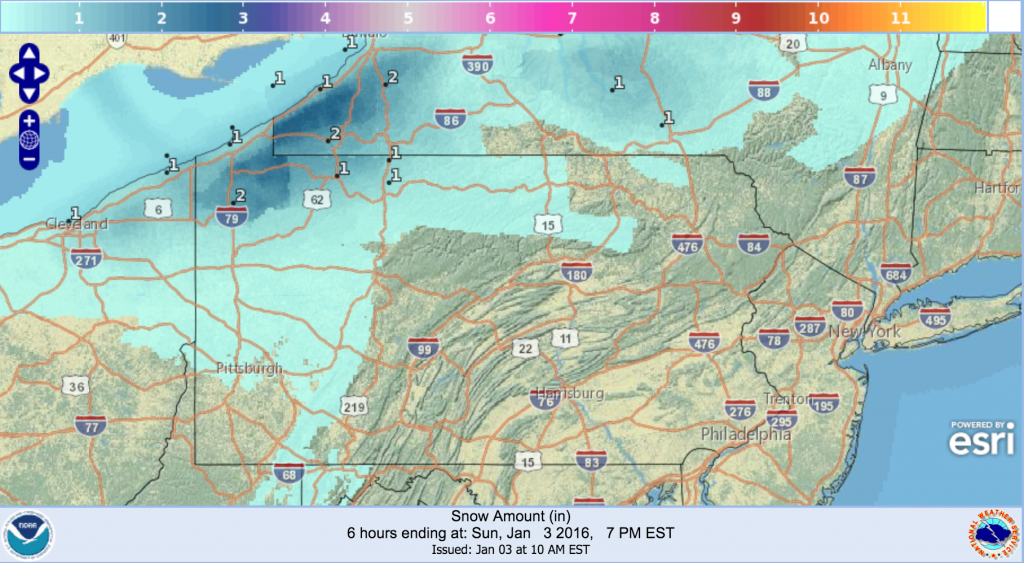 NOTES: KDKA has no mention of the storm on their website and no snow map is available. They are a partner with AccuWeather, so that is our best guess at what one of their maps may look like for now.