Welcome to PGH Snow Day's second Forecast Roundup of the 2018-19 winter season. Coming up this afternoon is a winter storm that walloped the Midwest United States yesterday. While those major snow accumulations are not expected here, Pittsburgh could still see at least a couple of inches. Since this system is passing to our south, the highest snow totals will come in the ridges and near the Maryland/Pennsylvania border, with totals tapering off the further north that you go. As of Saturday morning, the National Weather Service has issued an expanded Winter Weather Advisory to include Pittsburgh:
The Winter Weather Advisory beginning noon today through Sunday morning has been extended to include the Pittsburgh Metro and all areas south. Slippery road conditions will be possible. pic.twitter.com/u8xulyt75c

— NWS Pittsburgh (@NWSPittsburgh) January 12, 2019
Below are forecasts from each of the outlets that we currently track: KDKA, WPXI, WTAE, NWS Pittsburgh, AccuWeather, The Weather Channel, and Intellicast. For the first time, we have also added PA Weather Action, a popular online weather source, and their snow forecast. Recently fired KDKA meteorologist Jeff Verszyla remains in the roundup with his forecast posted to social media.
Over the past three winters, Intellicast has been our most accurate forecaster, just ahead of The Weather Channel (check out our Forecaster Ratings here). We are also including, in table form, the probabilistic forecasts from AccuWeather and NWS Pittsburgh at the bottom of this roundup.
As always, we'll publish a Forecast Analysis article after the last flake has fallen recapping the storm with accuracy scores assigned to each of the forecasts we track.
---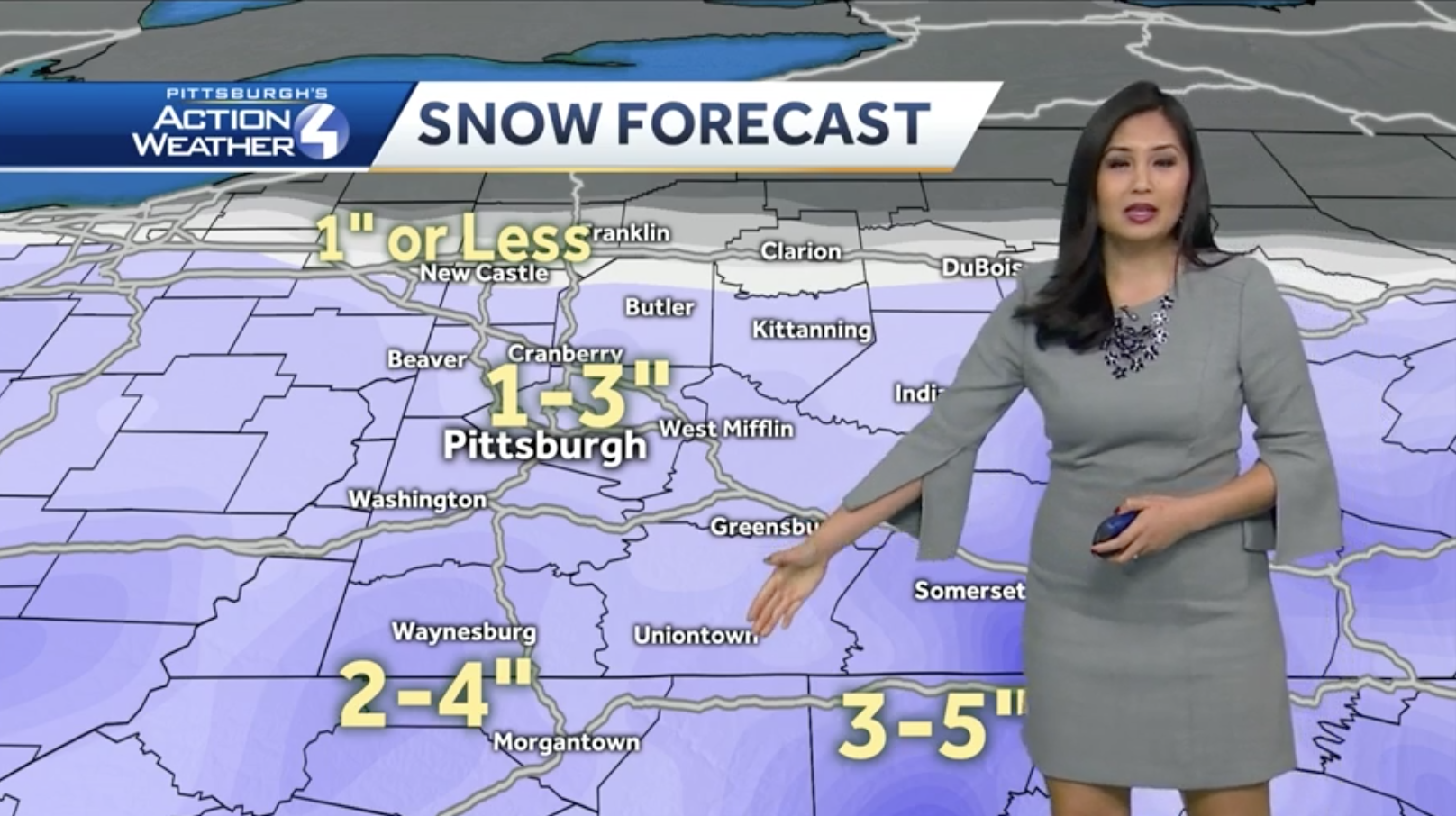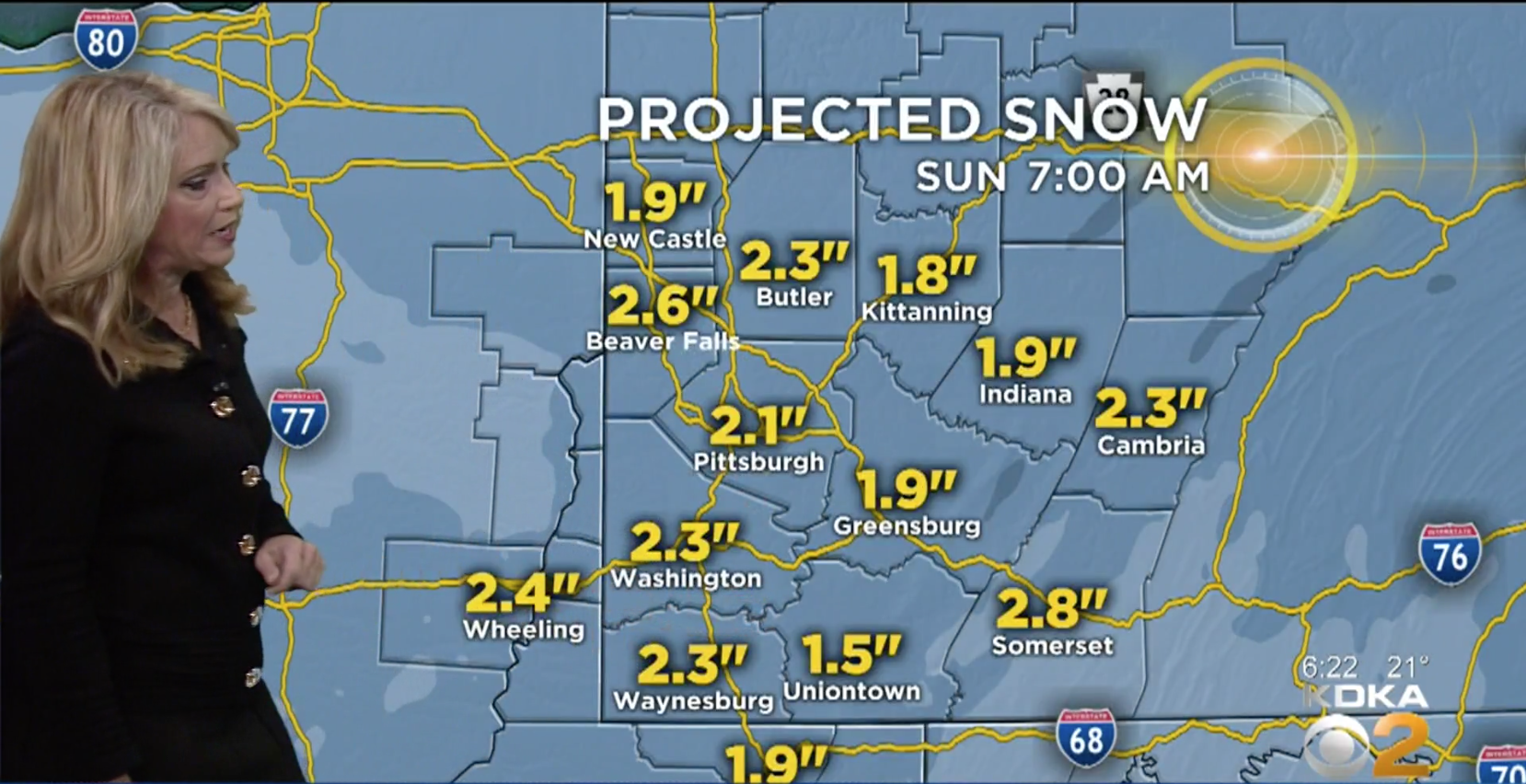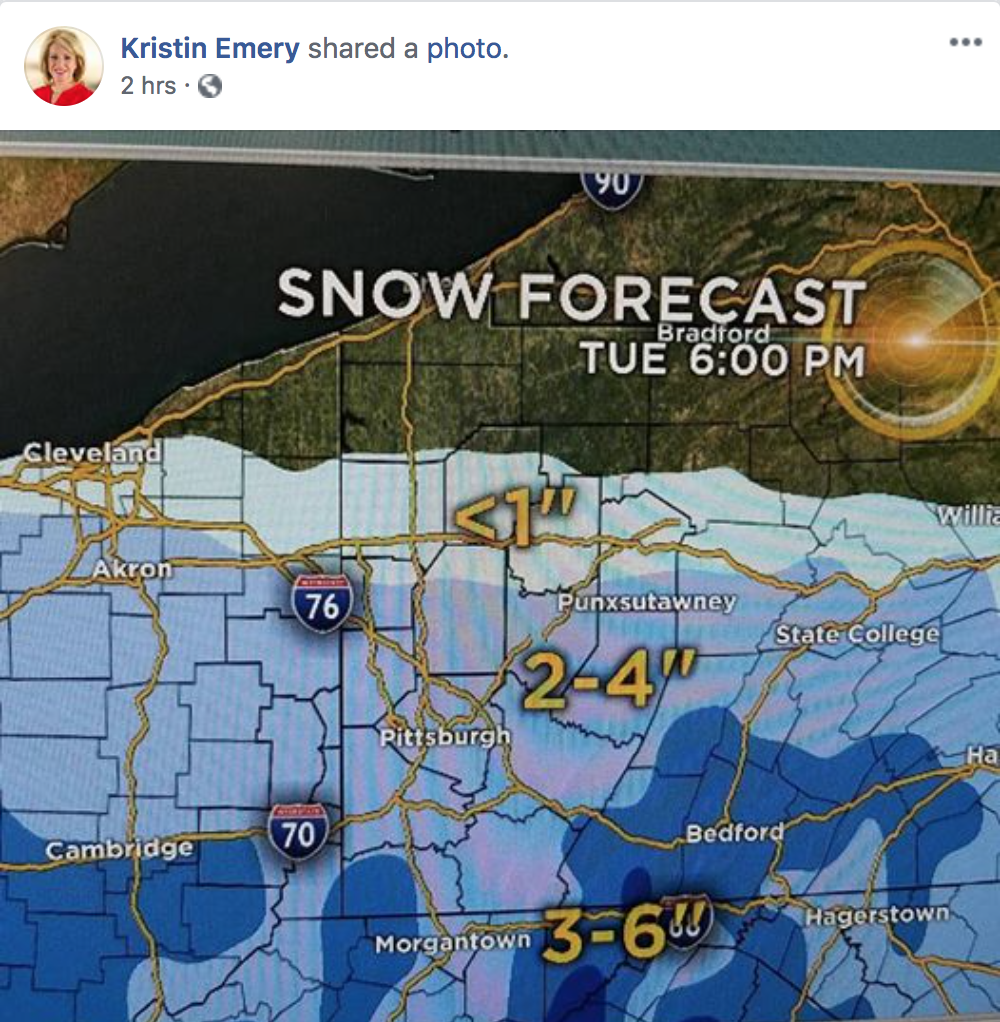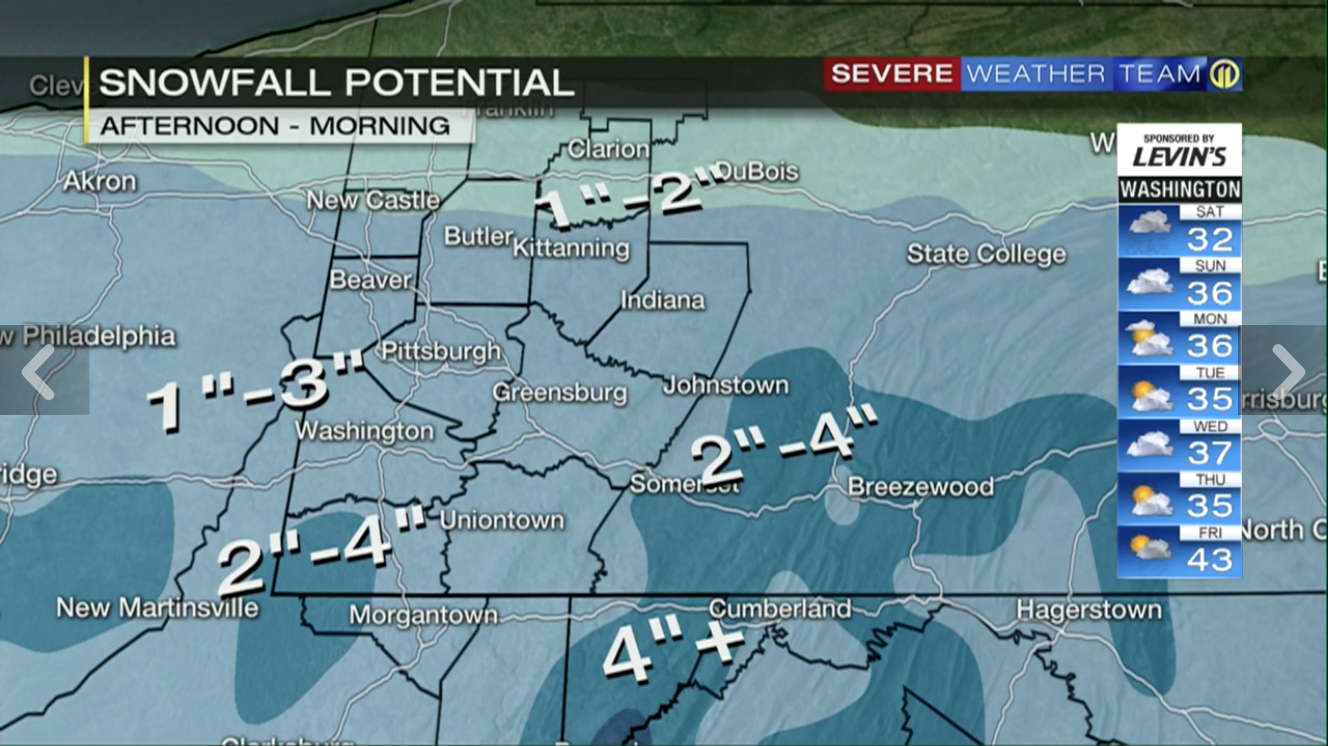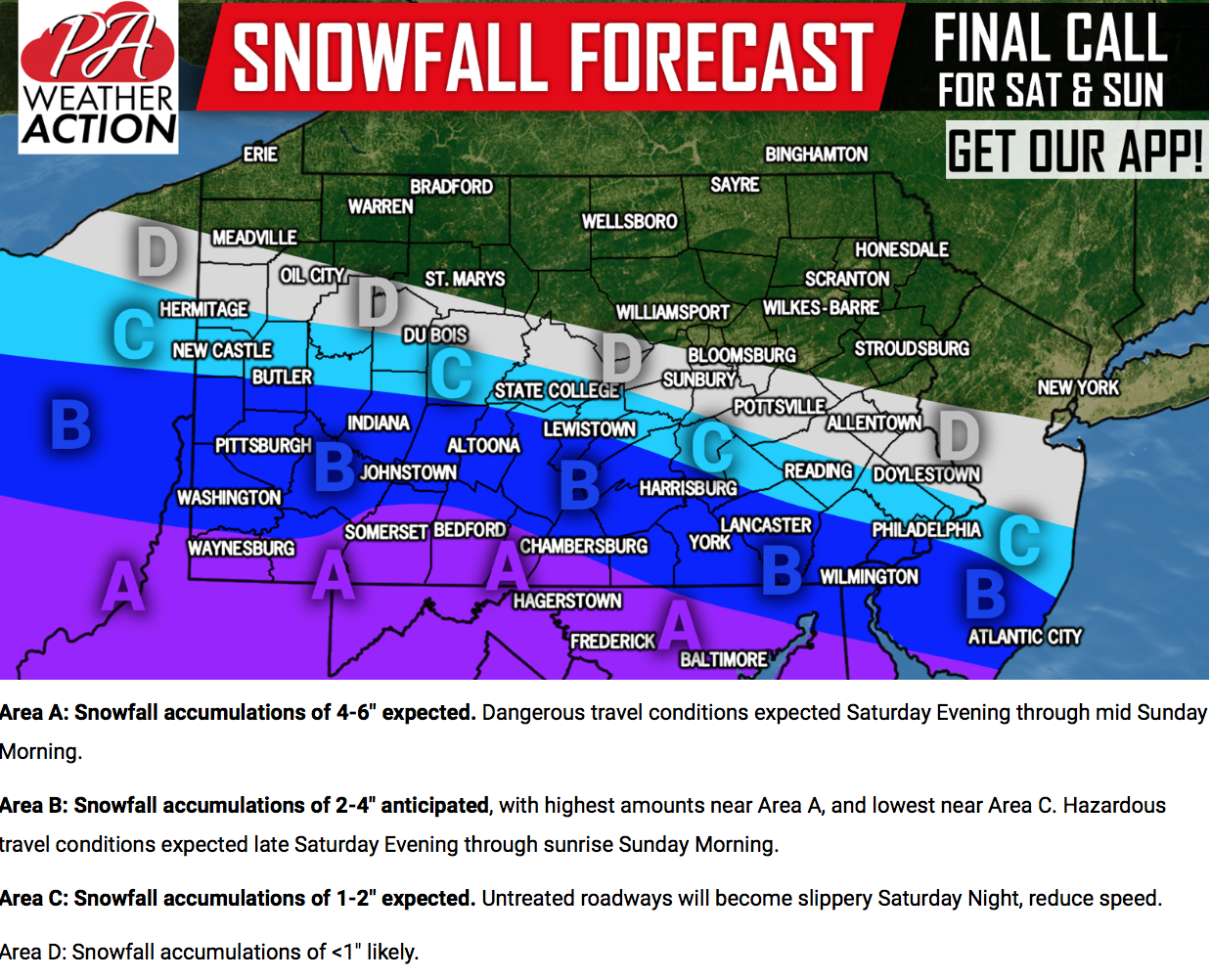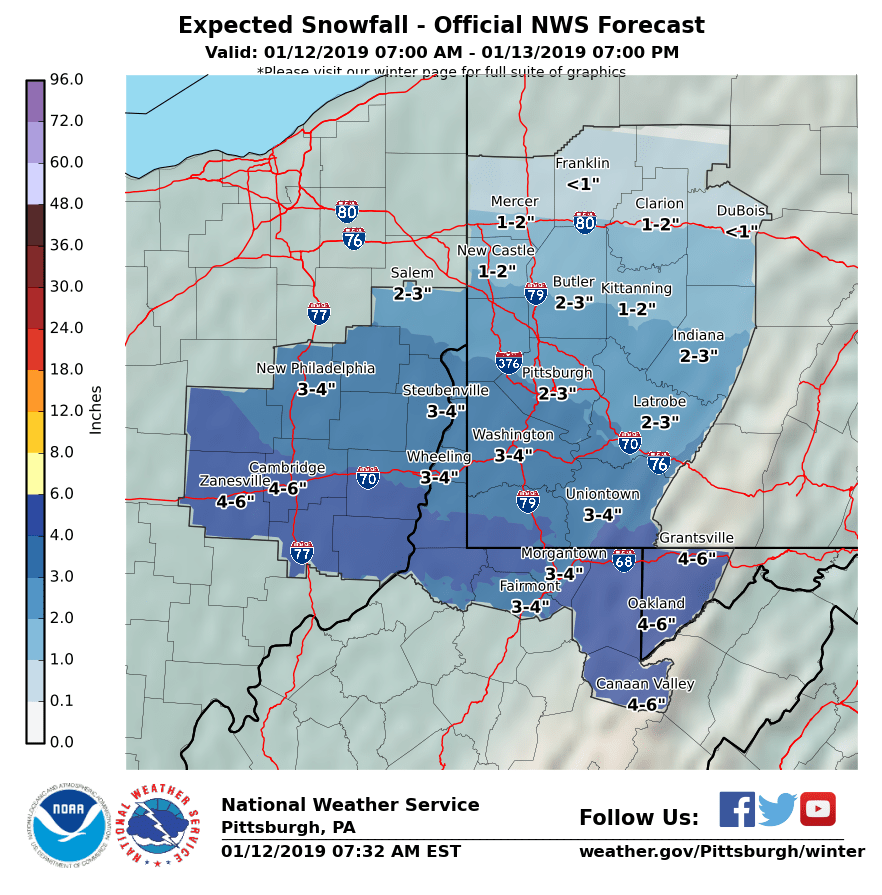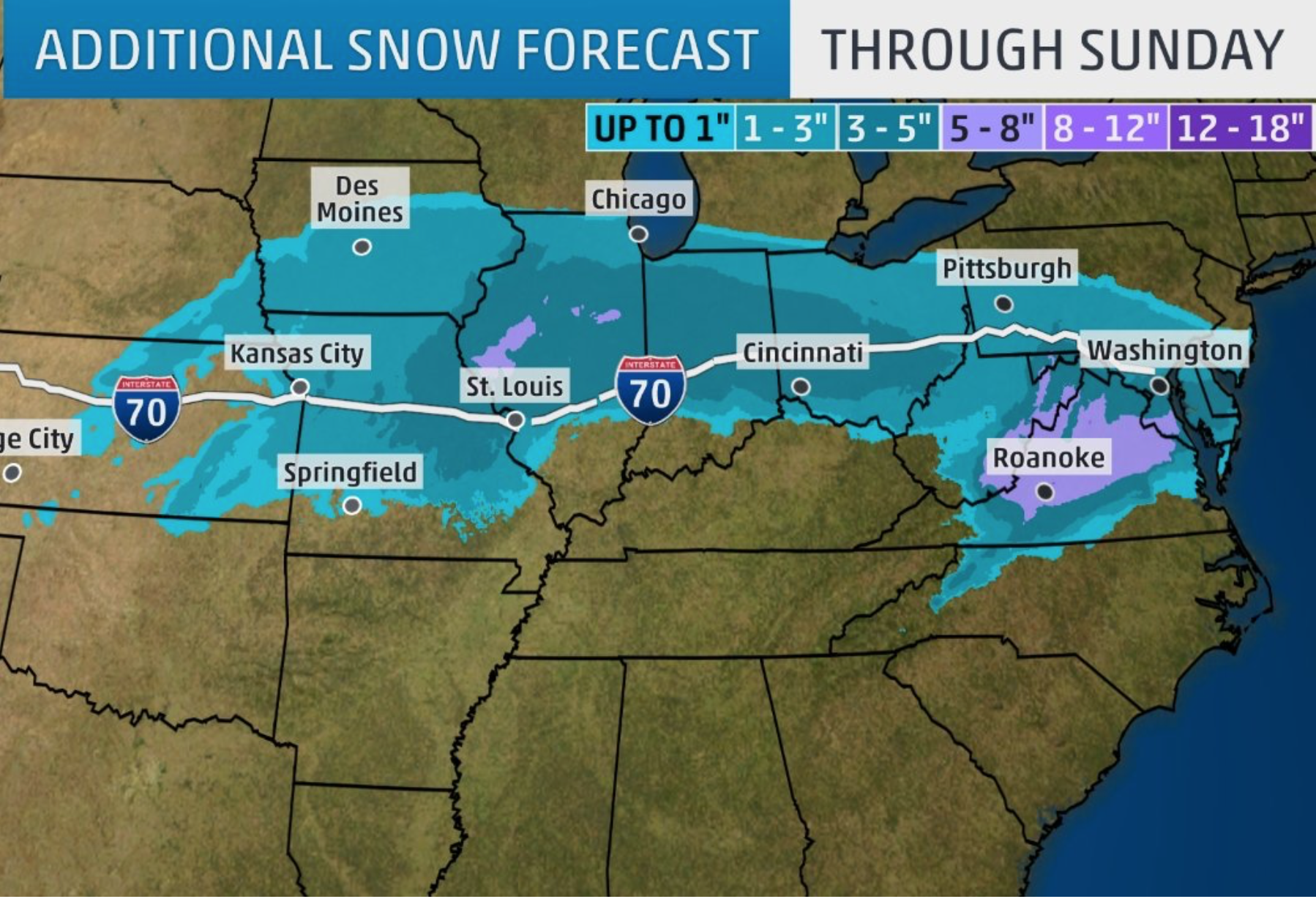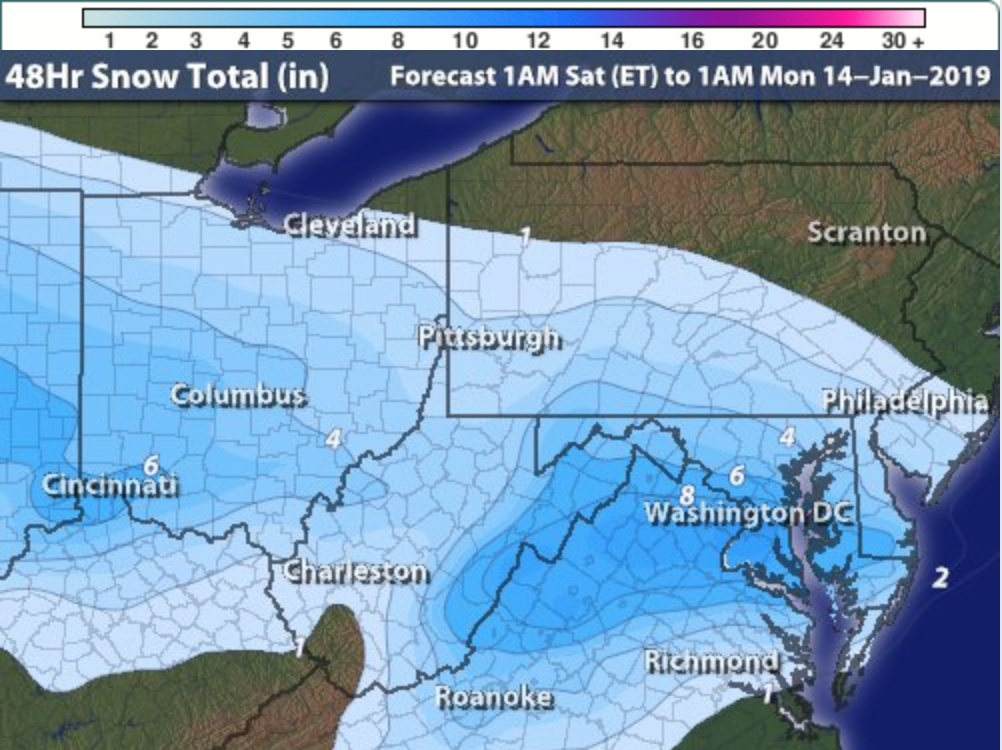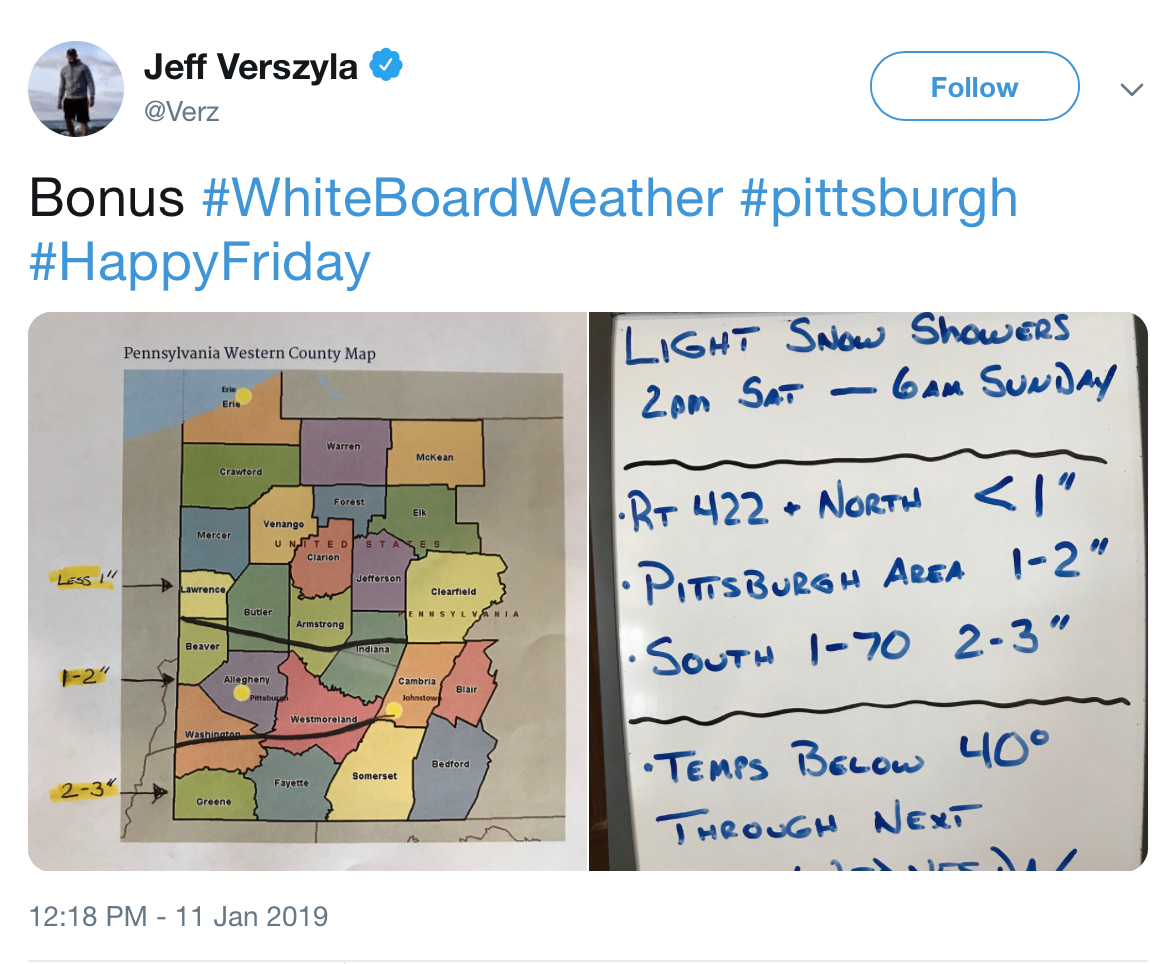 ---